A Year in the Life of Dispensers for Safe Water by Evan Green-Lowe
THE PROGRAM
Dispensers for Safe Water provides an innovative water treatment service – the Chlorine Dispenser System. We install chlorine dispensers at communal water sources such as wells and boreholes. To use the dispenser, community members simply turn the valve to release a measured dose of chlorine into their container, and then fill up the container with water as usual. The chlorine disinfects the water, and protects against recontamination during transport and storage, helping to ensure that water remains safe for everyone to drink. Our community education and volunteer dispenser promoters help to encourage dispenser usage in our target areas, and we also provide a consistent supply of chlorine to the dispensers.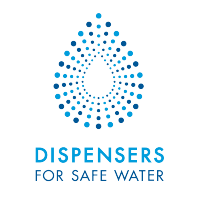 OUR REACH
Since the end of 2009, we have installed over 2,000 dispensers in Kenya. These dispensers provide access to safe water for approximately 420,000 people in more than 800 villages across the country. This year, we began piloting in Uganda and achieved high adoption rates and very positive feedback from communities. Through our partners, we worked to reach 20,000 people in Haiti and 80,000 people in Bangladesh.
TECHNOLOGY
In 2012, we expanded the use of technology in our operations, using smart phones to collect, record, and relay information from installations, community meetings and household surveys. This data is now stored on a cloud server that provides the Dispensers for Safe Water team with real-time operational updates. This exciting development has enabled us to efficiently and intelligently manage an ever-growing number of dispensers in the field.
THE TEAM
We also expanded the Dispensers for Safe Water team this year – bringing on a Manager for East Africa Scale-up, a new Kenya Program Manager, and a Director for Strategic Initiatives. We are also poised to hire a new Product Engineering Manager to lead the efforts to improve the design and cost-effectiveness of the dispenser hardware in 2013.
SUPPORT
This year, Dispensers for Safe Water was the winner of the Stone Prize for Innovation and Entrepreneurship in Water, leading a field of over 170 applicants. We are delighted that this award will enable us to demonstrate that dispensers can be brought to scale in Kenya in 2013 and beyond.
SPREADING THE WORD
We updated content and photographs, and generated infographics and dashboards for our website. Earlier this month, at the Water and Health Conference at the University of North Carolina, we presented data on dispenser adoption, as well as our plans to study a number of mechanisms designed to increase dispenser take-up rates in future.
WHAT NOW?
In the next two weeks, we'll begin installing 1,100 dispensers in the Nyanza Province of Kenya, which will be the first large scale roll-out of dispensers in the district. We will continue to work with partners to maintain and supply chlorine all of our dispensers in the field, and will collect data from our boosting adoption study to learn how we can further increase water treatment via dispensers. 2012 was a great year for Dispensers for Safe Water, and we are excited to continue our growth and success in 2013.