Headed by the University of Oregon's Global Oregon and of Office of International Affairs, the Spark Initiative seeks to unite a community of parties interested in cookstoves and their implications, attract students to research and internship opportunities within cookstove businesses and nonprofit networks, and generate new partnerships between members of the Oregon University System and local experts.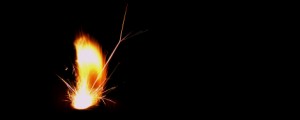 Cookstoves may sound small scale and prosaic. And indeed, they are quintessentially everyday and ordinary. They are part of the daily lives of billions of people in developing regions who still cook on wood fires. Gathering wood for these fires consumes significant amounts of forest resources and time, especially on the part of women. Traditional cookstoves use up a lot of fuel, adding to deforestation pressures. They emit high levels of particulates and greenhouse gases, contributing to climate change.  Add up this quotidian impact, and you have a major global environmental and human resource challenge.
The inaugural Spark! cookstove event will take place on Friday, May 17 at the Erb Memorial Union and amphitheater at the University of Oregon. The half-day event will feature a keynote speech by Peter Scott of BurnDesign lab, panels by local experts and practitioners, and live stove demonstrations.