New WASH resources website: http://resources.cawst.org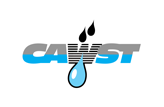 CAWST just launched a new website to make all of its education and training resources available.
WASH Education & Training Resources
In an effort to provide practicable and accessible WASH Education & Training resources to implementers, CAWST – The Centre for Affordable Water and Sanitation Technology has launched a new website with resources in English, French and Spanish.  These resources have been used to educate and training over 1.5 million people worldwide.
Key resources include:
The website will soon include trainer resources on how to use these materials and deliver effective training on various WASH subjects with NGO & Government field workers.All of CAWST resources are free and licensed under the Creative Commons by Attribution, meaning you can share, remix and adapt the content provided you attribute CAWST for the original work.
The full website is also available on USB flash drive, for offline use and low internet bandwidth countries. CAWST provides training, education and consulting support to over 400 WASH organizations in over 63 countries. For more information visit http://www.cawst.org